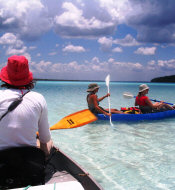 KAYAKING
On our kayak tours you will get to know the magnificent Laguna of the Seven Colors and especially the undeveloped side with its unique mangroves, silence, and pure unspoiled nature.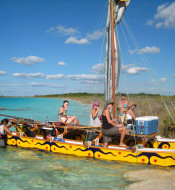 PADDLE SAILING
Our paddle sailing tours are for nature lovers that can handle a little spray in their face, but are also willing to paddle to become faster or to move forward if the wind has died down.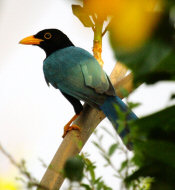 BIRD WATCHING
Mexico is one of the most biologically diverse places on earth. And the Yucatan Peninsula is high on the list of unique areas for birdwatchers to visit, a home to hundreds of bird species.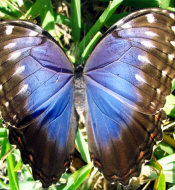 JUNGLE WALKS
Just a few meters outside the gates of Ecotucan you are in the Jungle. You will learn about trees, plants, insects, and animals that inhabit our area along the paths and jungle road.
DISCOVER
the diversity of Southern Quintana Roo and explore the magnificent Laguna Bacalar - Mexico's second largest freshwater lake. Visit this historically important part of the Mexican Caribbean with its cultural and natural treasures, away from mass tourism.
Come for a day and go on tour with our experienced guides or stay in one of the lovely cabins of Villas Ecotucan or just pitch a tent on the lakeshore and listen to the sounds of nature.
TOURING
Nothing lets you get to know the lake and the area better than one of our tours. We offer you a variety of adventurous activities to explore this unique area around the Laguna of the Seven Colors.
Kayak to the mangroves in the sunrise, go Sailing in our new traditional Outrigger Canoe, go Bird watching and learn about the jungle ecosystem or even find hidden lagoons.
TOUR TIPS
Small group sizes of 8 or less people will give you more intense experiences and limit our impact on the fragile environments we visit here in this special area.
Most of our tours are suitable for all ages and to make it a family experience children under 14 years pay only half of the price and kids under 10 years join the trips for free.
Guides speak Spanish, English, and German.